Two-step verification provides a second layer of security to your email address. Below you can find instructions for how to setup two-step verification on your Pobox account. Please make sure you have downloaded an App that generates a 2FA token before proceeding.
1.) Login to your Pobox account and navigate to "Profile & Security" on the right side of your screen.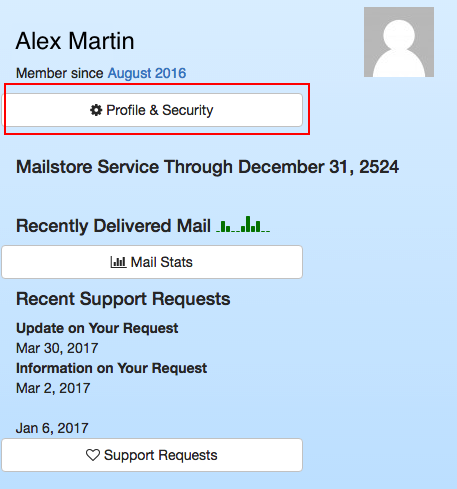 2.) Click on "Edit" next to "No SMS Lockout Codes" to set up your lockout methods in the event your device that is used to setup Two-step verification is lost or destroyed. This is important because Customer Service is not able to turn off two-step verification on a user's account. Input your phone number in the first box and click "send" to have a text message sent to your phone containing your code. Next, input the code received in text message below where you input your phone number and click "Set Up" to set up your SMS Lockout. After that, click on "Show Codes" in below the SMS lockout Code section. You will see 10 unique lockout codes that you can use to access your account in the event you lose the device you setup two-step verification with. **Please print out or store these lockout codes somewhere safe and where you can access them in the event you get locked out of your Pobox account.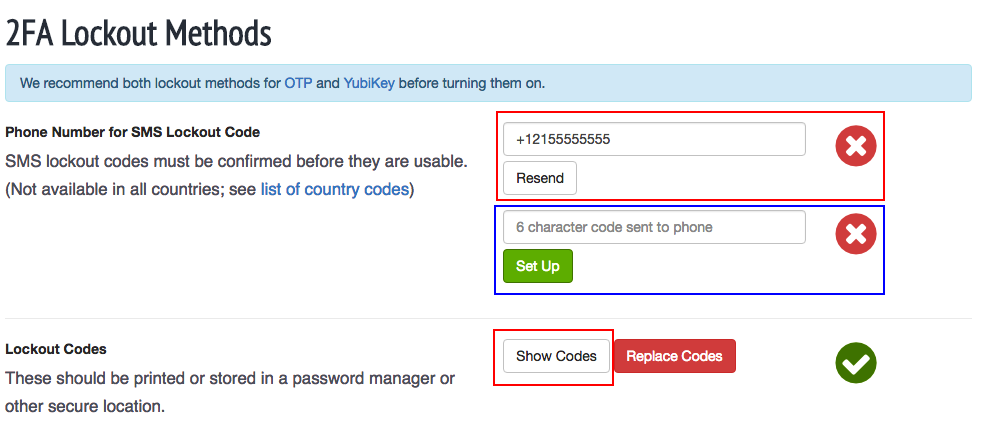 3.) In the Two-Step Verification section click on "Edit" next to "No Time-Based (TOTP) verification" to begin setup of Two-step verification on your account.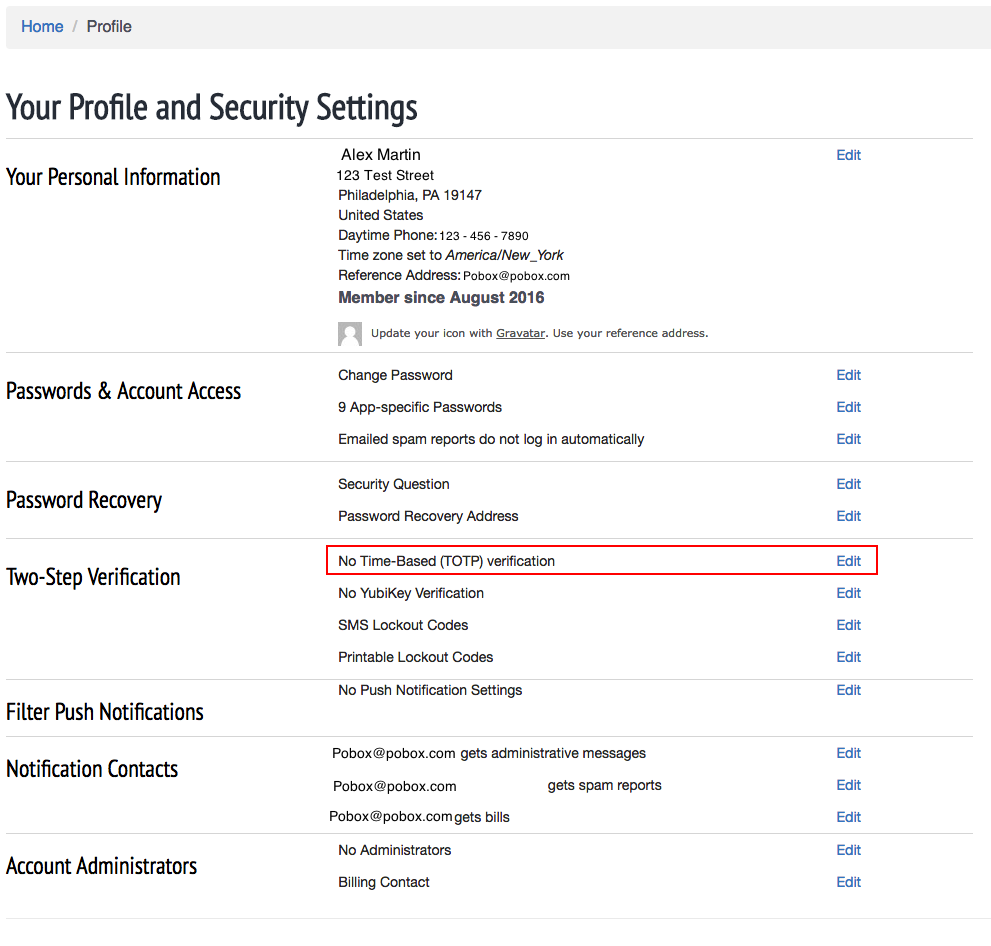 4.) After clicking "Edit" you will be prompted to input your Pobox account password.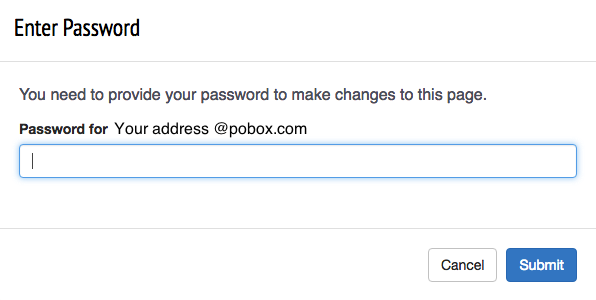 5.) After inputting your Pobox account password You will see a button that reads "Display your QR Code". Click this button to display your QR code.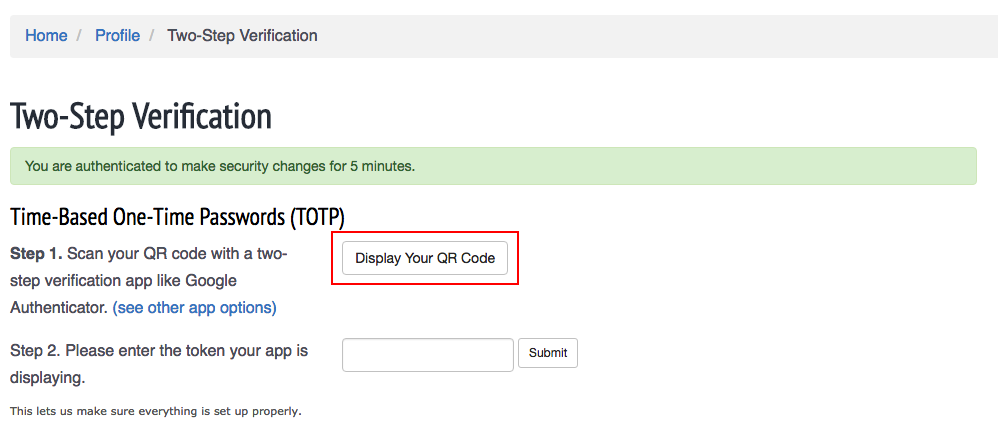 6.) After clicking "Display Your QR Code" a QR code will appear. Use the authenticator app that you download to scan this QR code so a token is generated. Once the token is generated, input the token in "Step 2" and click "Submit".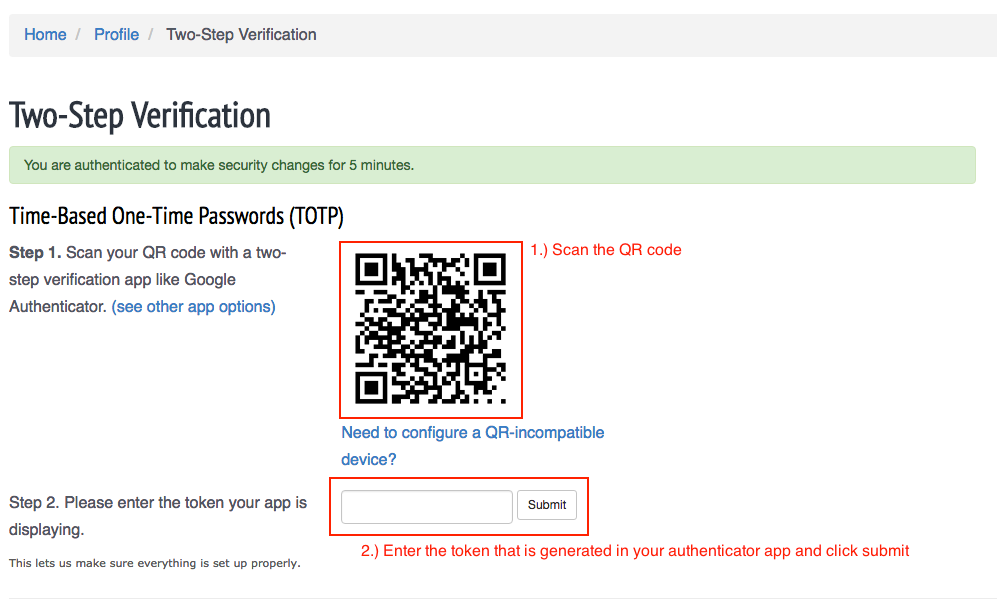 7.) After clicking submit you will be redirected to the SMS Lockout page to verify that you have set up your SMS lockout method and that you printed your lockout codes. If you see two green check marks next to "Phone number for SMS Lockout Code" and "Lockout Codes" that means you have successfully configured two-step verification on your account.
8.) Once two-step verification is enabled on your account and if you use an email program like Outlook or Mac Mail, you will have to set up an app-specific password to use in your mail client. You only need to configure this if you have a Mailstore account and you use a different mail client other than the included Webmail client or if your email program sends mail through smtp.pobox.com. To configure your app-specific password please visit App-Specific Password. App-specific passwords cannot be the same as your main account password. Once you've added the app-specific password, update your email programs to use the new password immediately.
If you have any problems or questions, feel free to contact customer service at Pobox@pobox.com