To remove an address/alias, first go to the Remove An Address page.

To delete an address, just click the "Delete" button next to the address you want to remove.

It will confirm that you wish to do so. Addresses you delete are held for your use for 60 days, but will begin bouncing mail immediately.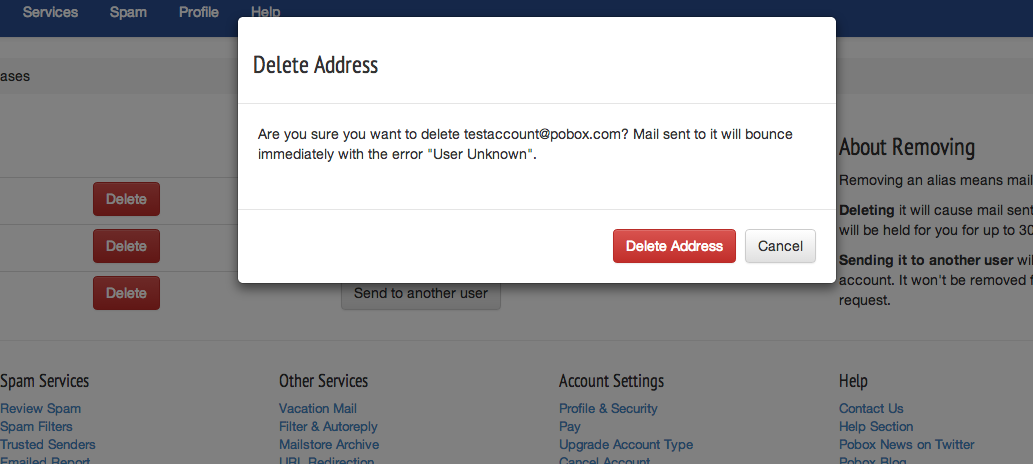 You will see a confirmation after you click on the 'Delete Address' button.