First, you want to open the Airmail 3 client and select add IMAP account.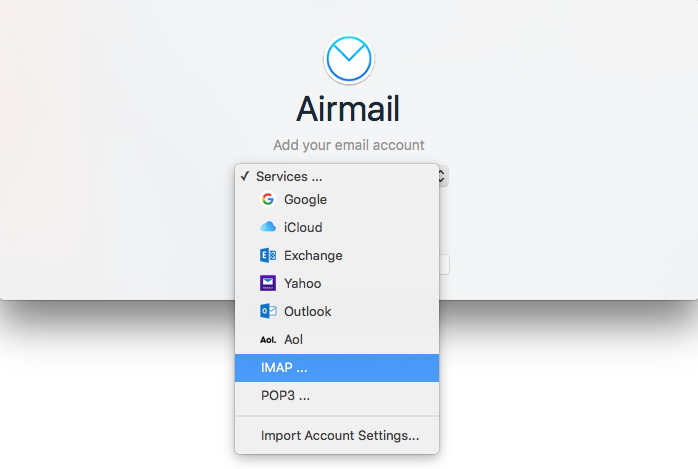 Next, you will want to want to enter the following information:
Name: The name you want associated with this account.
Email Address: Your full Pobox email address, or your full personal domain address.
Password: This will be your Pobox.com password, or your application specific password.

If you are using 2-step verification you need to use an application specific password.
Incoming server: Enter mail.pobox.com
Sending server: Enter smtp.pobox.com

After filling out the information, click "Add"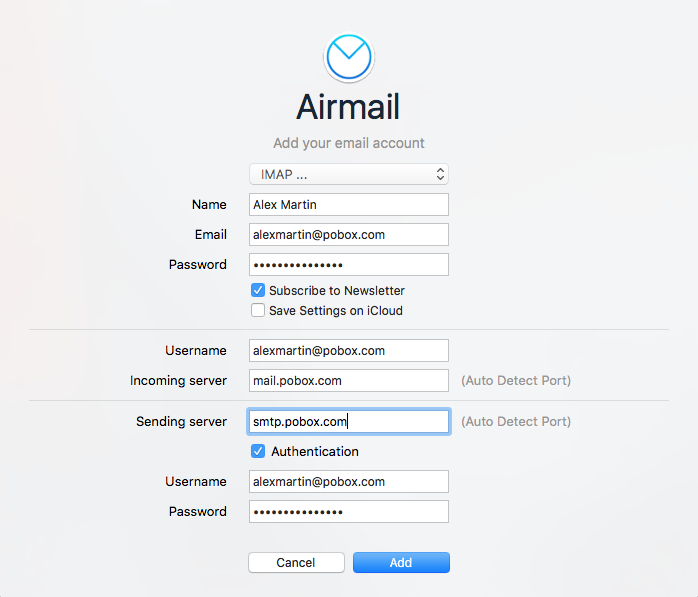 After you select Add, you should be brought to your inbox as pictured below!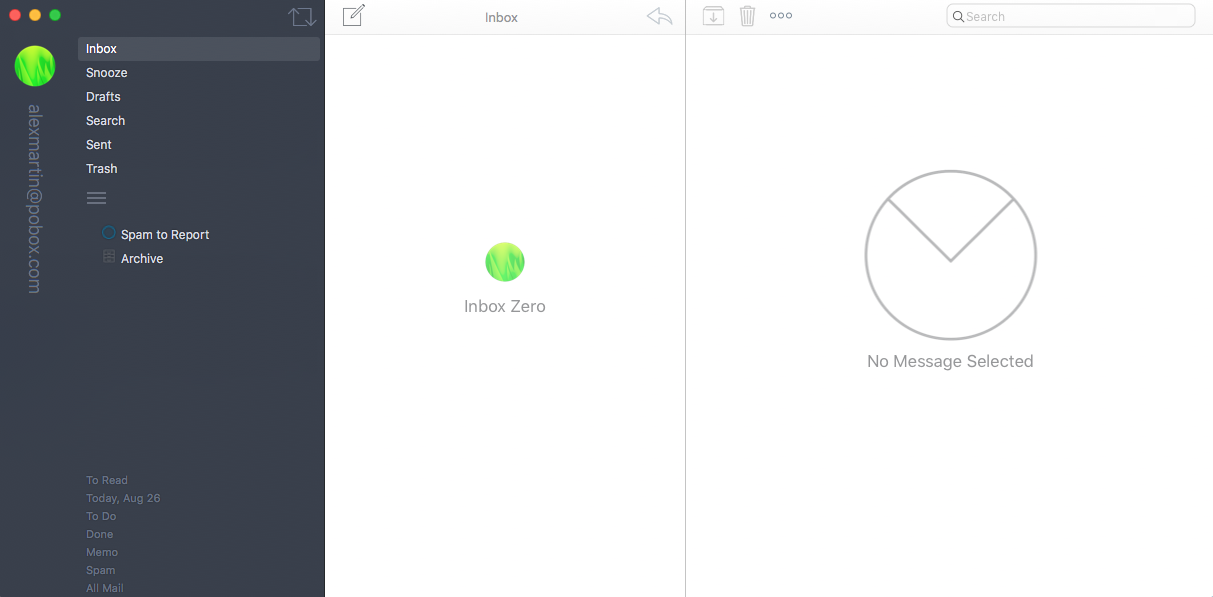 If you were not redirected to the inbox of Airmail 3, please contact customer support at pobox@pobox.com.