If you have a Pobox Mailstore account, and you are using Mac Mail for your incoming messages, please make sure that you are using Port 993 for incoming messages.
You can check your port by going to Mail --> Preferences,
In the "Advanced" section of your setup, change your incoming port to 993 if you are not already using it.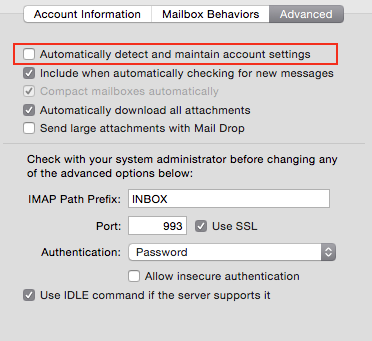 Also, make sure that you uncheck the box that says "Automatically detect and maintain account settings".