To set up your account to use your YubiKey for two-step verification, please login to your Pobox account.
Next, navigate to "Profile & Security" on the right side of your screen.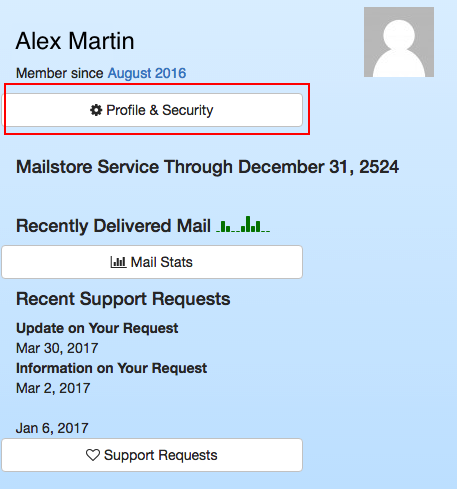 On the next screen, please click "Edit" next to "No YubiKey Verification".

After you click "Edit" you can add a description to the YubiKey that you're setting up. In the screenshot below you will see "Test YubiKey" in the description section. After you add a description, plug your Yubikey into a USB port on your computer and click inside the box that reads "Tap YubiKey now". When you have clicked inside the "tap YubiKey now" box, you can now tap your YubiKey to generate your token.

Once you have tapped on your YubiKey, you should see the token of random characters automatically generate and your changes should also be automatically saved. If it hasn't saved automatically, please click on "Save Changes" and you should see the below screenshot confirming that everything was setup correctly.

You have now successfully setup your YubiKey for use on your Pobox account.
Please be sure to print out your Lockout codes. Without them, if you lose your YubiKey, you will not be able to regain access to your account. To print out or store your lockout codes, please visit Lockout codes.
If you have any questions or problems, please contact us at pobox@pobox.com.