To create a folder in Webmail, first login to Webmail by going to https://www.fastmail.com/login/.

Once you're logged in, below your folders on the left side of the screen, click "Create or edit folders".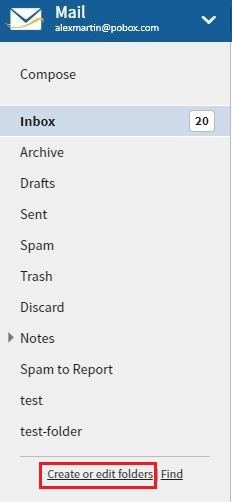 On the next page, click on "Create Folder" at the top of the screen.




You will be redirected to another screen where you can name your folder. Once you have named your folder, click "Save" at the top.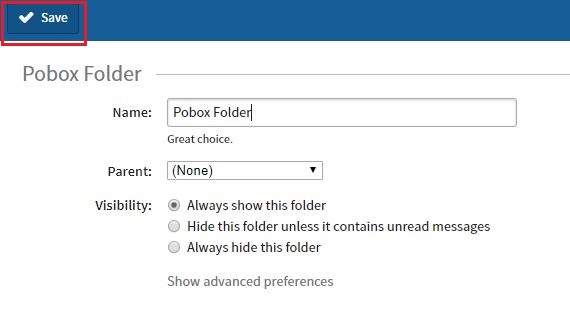 You can now navigate back to your inbox to see your new folder on the left menu.

If you have any questions or problems, please contact us at pobox@pobox.com.