To begin, go to:
File --> New --> Get a New Mail Account
In the next text box, click on 'Skip this and use my existing email'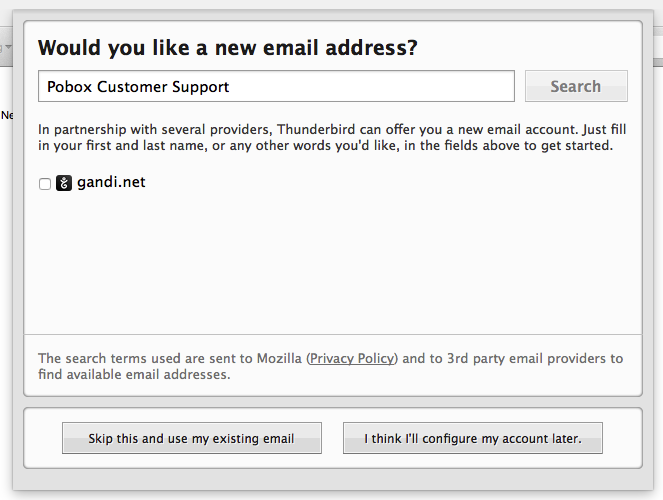 In the next text box, enter the following information:
Your Name: The name you want others to see (ex. Jane Doe)
Email Address: Your forwarding address (in this example, we're using a Gmail address)
Password: Your forwarding address password or application specific password
Afterwards, click on 'Continue' located in the bottom right corner.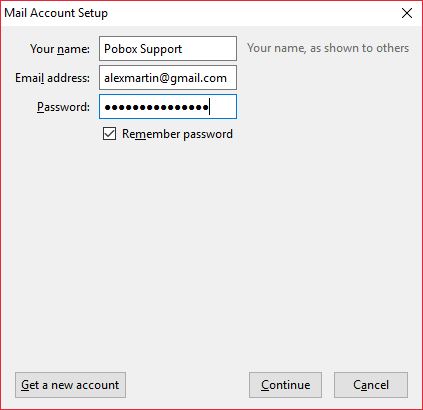 The next text box may try to automatically choose the incoming and outgoing settings. Since this setup is for Pobox Basic and Plus Accounts, you will need to change incoming server and outgoing server settings. To do this, click on 'Manual Config':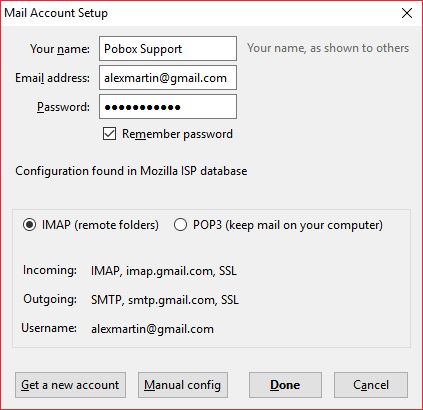 For your incoming settings, enter:
Server Host Name: your forwarding addresses incoming mail server
Port: 993
SSL: SSL/TLS
Authentication: Normal Password
Incoming Username: Your forwarding address
For your outgoing settings, enter:
Server Host Name: smtp.pobox.com
Port: 587
SSL: STARTTLS
Authentication: Normal Password
Outgoing Username: Your full Pobox address or your full personal domain address.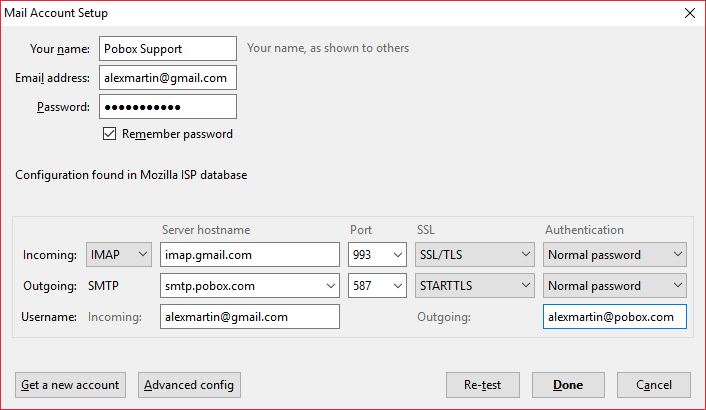 After entering all of the necessary information, click on 'Done' to finish setting up Thunderbird.
If you have any problems or questions, feel free to contact us at pobox@pobox.com.